Why You Need Social Clerks
First, let me tell you what Social Clerks is.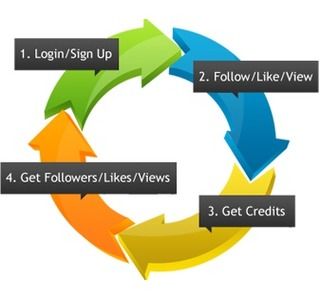 As a blogger, I write because I want to socialize, online, with like minded people. Oh wait, I also want to hear from people who challenge what I have to say. It is called interaction. Interaction is healthy. It is good to have dialogue with others. How do you find those people who want to listen and react to what you have to say? Well,
buy celebrity tweets
, or you could say something radical and wait for the backlash or you could write things that are interesting to read. I tend to write about my interests in books, crafts, my pets and my family. The point to Social Clerks is finding those people who are interested in what you have to say. Yes, FIND. That is the key word. Without auto-tweeting to your account or asking for your password, Social Clerks helps you promote your voice in the following ways:
Get Free Twitter Followers
Get Free Retweets
Get Free Facebook Likes
Get Free Website Visitors
Get Free Youtube Views
Get Free Digg Followers
Get Free Google +1
Get Free Delicious Saves
Get Free SoundCloud Followers
Get Free Pinterest Pins
Get more exposure
Empower yourself on the web! Social Clerks will get you there!