Four Foods on Friday 102

The questions for this week's FFonF:


1. What's your favorite type or shape of pasta?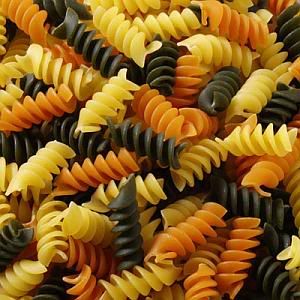 I like the denseness of rotini noodles. I rarely buy the tri-colored ones like pictures but use a lot of the plain ones.
2. Where do you shop for groceries? Kroger
3. What's your favorite mayonnaise?I prefer Miracle Whip!
4. What is the food in your freezer wrapped/stored in? Storage Bags